Help-to-Buy Loan Scheme
Introduction
This blog refers to the Help-to-Buy loan scheme as it applies in England. Separate versions of the scheme are available in Wales and Scotland.
The current Help-to-Buy loan scheme, originally introduced in 2013, will come to an end on the 31st March 2021. The scheme was available to both first time buyers and home movers buying a new home from an approved developer up to a purchase price of £600,000. Properties could be purchased with a deposit of as little 5% and with a Help-to-Buy loan of up to 20% of the purchase price (40% in London).
The New Scheme
A new scheme is being introduced on the 1st April 2021 and will run until the 31st March 2023. There are some significant differences between the current version of the scheme and the new 2021 version. The most notable are: –
The scheme will only be available to first time buyers.
There will be regional limits on the property purchase price which broadly represents regional house price differences.
Although the new scheme takes effect from the 1st April 2021 property reservations can be made from the 16th December 2020 but completion cannot take place until after the 1st April 2021.
Price Caps
The maximum permitted purchase price depends upon where in England the property is situated. The limit has been set at one and a half times the average price of a first home. The figures are: –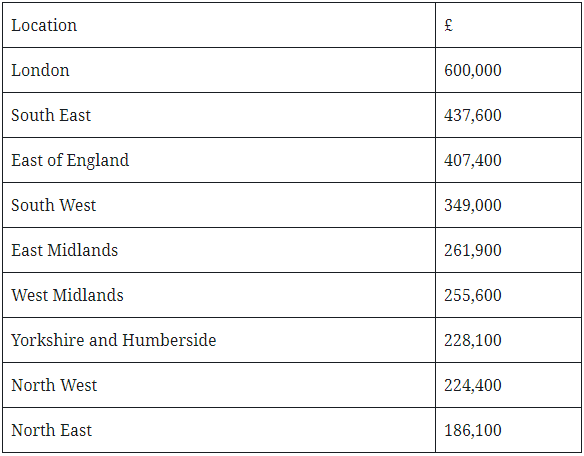 The maximum Help-to-Buy loan of up to 40% of the purchase price will still apply in London. Further information regarding the localities included in the various regions – see below.
Information
Further information is available in a guide to the 2021-2023 scheme by visiting www.helptobuy.gov.uk. This guide explains more about the scheme and provides details of the application process. Finally, the guide also includes examples of how interest payments on the loan are calculated once the 5 year interest free period comes to an end.
Finally, the usual disclaimer. Every care has been taken in the preparation of this blog but the contents are not intended to constitute advice. Further information about this scheme is available from the government site referred to above and from new home developers who are included in the scheme.