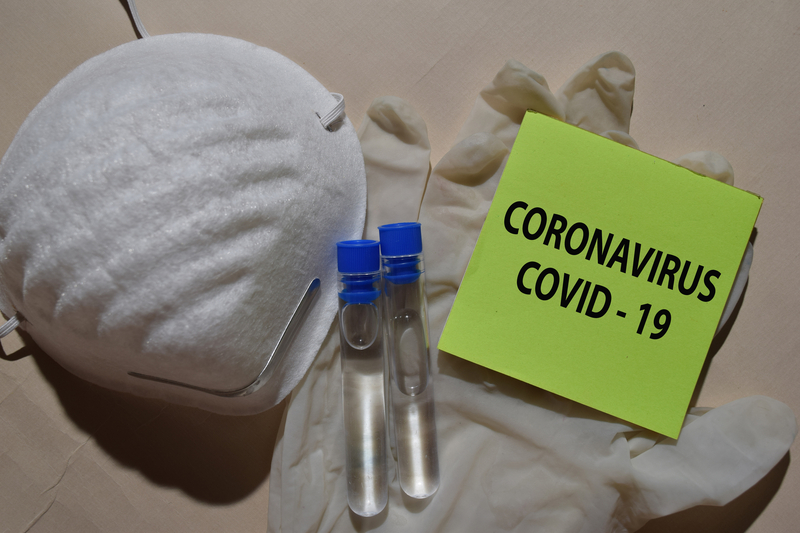 Coronavirus
Introduction
Recent events determine that the subject of this month's blog differs markedly from our usual content.
Above all else is the need to listen to medical advice and so minimise the risk of becoming infected by the virus.
Here at Michael Forward Financial Services Ltd, we are continuing to provide the usual level of service for our clients but our working practices are changing a little to take account of government advice.
Remote Working
At Milton Keynes Andrew Smith works from an office at his home and so not much will change.  In Northampton, I usually work from our offices in Wellingborough Road.  I will for the foreseeable future spend some time each day working at my home.  My assistant, Joan Field, will continue to work from the office as usual.  In the event that you ring when she or I am unavailable, please leave a voice message or email joan@michaelforward.co.uk or michael@michaelforward.co.uk.
If necessary Joan can get a message to me and we aim to respond in the same working day.
Remote Advice
Almost invariably the advice we give to clients is done by one or more face-to-face meeting.  They take place in clients' homes, their place of work or at our offices.  Most clients say they prefer this and, frankly so do we.
However, we live in times where there can be an increased risk of such working practices.  If you are due to have a face-to-face meeting with either of us in the near future and prefer it to be done by teleconference, please let us know.
Investment Markets
Many clients have pensions or other investments arranged by our company and are understandably concerned about recent market falls.  As I write (18th March) the FTSE 100 Share Index is at 5,080 having been at 7,674 as recently as the 17th January.
There are perhaps two things worth highlighting.  Firstly you might be interested to know that on the 12th February 2016 the same index stood at 5,707 but had risen to 7,778 by the 12th January 2018.  A rise of 36.3% in less than two years.  We all, I think, look at short term volatility in the markets even if our investment time horizons are for the medium to long term.
Secondly there is a compelling article in the business section of The Daily Telegraph today (18th March) written by Tom Stevenson, an investment director at Fidelity International headlined Why this is a once-in-a-lifetime buying opportunity.  Well worth a read.
Mortgage Payment Holiday
Regrettably, many employees will be made redundant in the near future.  Some will have insurance cover for such an eventuality although, by a dreadful irony such accident, sickness and unemployment plans and, especially, payment protection insurance have both had a very bad press in recent years.  Many who previously had cover have cancelled it.
Some short-term help was announced by Rishi Sunak, The Chancellor, on the 17th March 2020.  Mortgage lenders will grant a three-month mortgage payment holiday for those in financial difficulty due to coronavirus.  Whilst not a bad idea, a word of warning.  Lenders will not be waiving the payments but simply deferring them.  They will have to be made good later, probably by making overpayments.
I end with a piece of advice.  If you find yourself out of work and have mortgage payments to meet, engage with your lender as soon as possible.  I am sure they will behave sympathetically in the current circumstances.  If you want further guidance in this particular area, I would be pleased to talk to you.